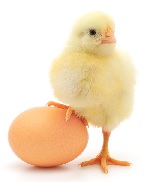 Agricultural Hall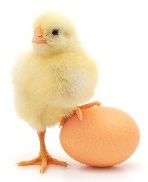 2016 EGG CHICKS 2016
Here's the line-up so far:

Delivery #1, March 31;
ARAUCANAS, BARRED PLYMOUTH ROCKS, CUCKOO MARANS, & WELLSUMMERS. (The Welsummers lay a terracotta-colored egg! Their cost is higher and supplies are limited!)
Delivery #2, April 7;
BLACK AUSTRALORPS (#1 egg producers!), BUFF ORPINGTONS, &
SILVER-LACED WYANDOTTES
Delivery #3, April 21;
BARRED PLYMOUTH ROCK, BLACK SEX LINKS,
RHODE ISLAND REDS, ARAUCANAS (again)
~~~~~~~~~~~~~~~~~~~~~~~~~~~~~~~~
To see what chicks are usually available in spring from the local supplier, visit Mt. Healthy's site at;
http://www.mthealthy.com/page/1395107
No order forms required. Chicks delivered to Acton and brought to Boston the same day. You pay supplier's price plus a $10 Agricultural Hall delivery charge.
Pullets are usually available through late spring. Stay tuned for updates.
If you want a flock of fully-grown hens, give a call and I will look around.