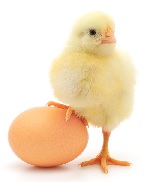 Agricultural Hall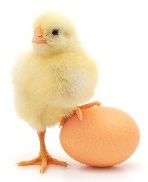 2017 EGG CHICKS 2017
It's ovah! Chicks have come and gone. HOWEVER, if you want to start a flock, there are other options available almost anytime all year:
1) Order chicks in spring from a mail-order supplier:
Mt. Healthy Hatcheries (http://www.mthealthy.com/) ,
Murray McMurray (https://www.mcmurrayhatchery.com/index.html),
Purely Poultry (https://www.purelypoultry.com/),
Stromberg's (https://www.strombergschickens.com/).
There are other suppliers, too; just Google "buy chickens online."

2) Give me a call and I will try to locate juvenile or adult birds from local farms.