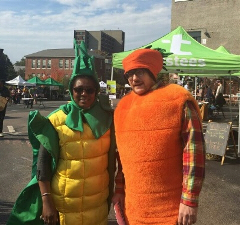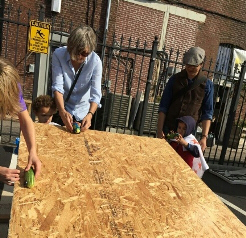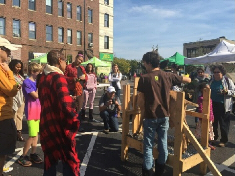 The 2016 Fair took a new turn. Agricultural Hall, The Trustees, & Haley House presented the 'Agricultural Exposition,' on October 16th, next to Hailey House in Dudley Square.
Much of the format was similar to Ag Hall's last three Urban Agriculture Fairs. The judging table didn't reach critical mass (pretty late in the season for most gardeners), but there were still plenty of games, demonstrations, contests, including a cucumber derby and a pie-eating contest. (If you've never seen a pie-eating contest, don't miss the chance if it comes up again.) Additional guests included goats and other farm animals.
We learned a lot and are already planning for 2017. Call if you want to get involved. It's nothing but fun! Check the Fair 2017 page for updates.